Anomie

Duration
Fall '18 - Winter '19 (12 weeks)

Skills
Branding, Identity, Experience, Adobe CC

Role
Print Designer

Collaborators
Creative Director: Anna Gusman
Print Team: Faith Kim, Juan Aranda, Heeseo Chun
& LG Board 2019


Overview

Lunar Gala is Pittsburgh's greatest fashion event of the year, and has been running for 22+ years. Ticket shows have sold out to 1200+ attendees, and has garnered attention from organizations beyond campus -- Pittsburgh's designers, institutions, and other non-profits. A student run-organization, Lunar Gala has 140+ student producers, designers, models, and dancers that work together over a 10+ month period to create a cohesive and engaging event experience.
Website has launched! Check it out
here


Project Scope

As part of the Creative Team, I worked as a Print Designer to create print and digital content, alongside three other print designers and closely with the Creative Director, and Web and Motion team. I designed posters, cover banners, branded merchandise, and a final full magazine spread including information on each line, designers, models, dancers, and sponsors. Print team also worked closely in relation with the Creative Director in aiding the creative process for the theme concept and experience, and also worked alongside Web and Motion team in developing consistent assets and a cohesive themed event.


AN·O·MIE (ˈanəˌmē/) is a condition of society that isolates the individual through the dissolution of community.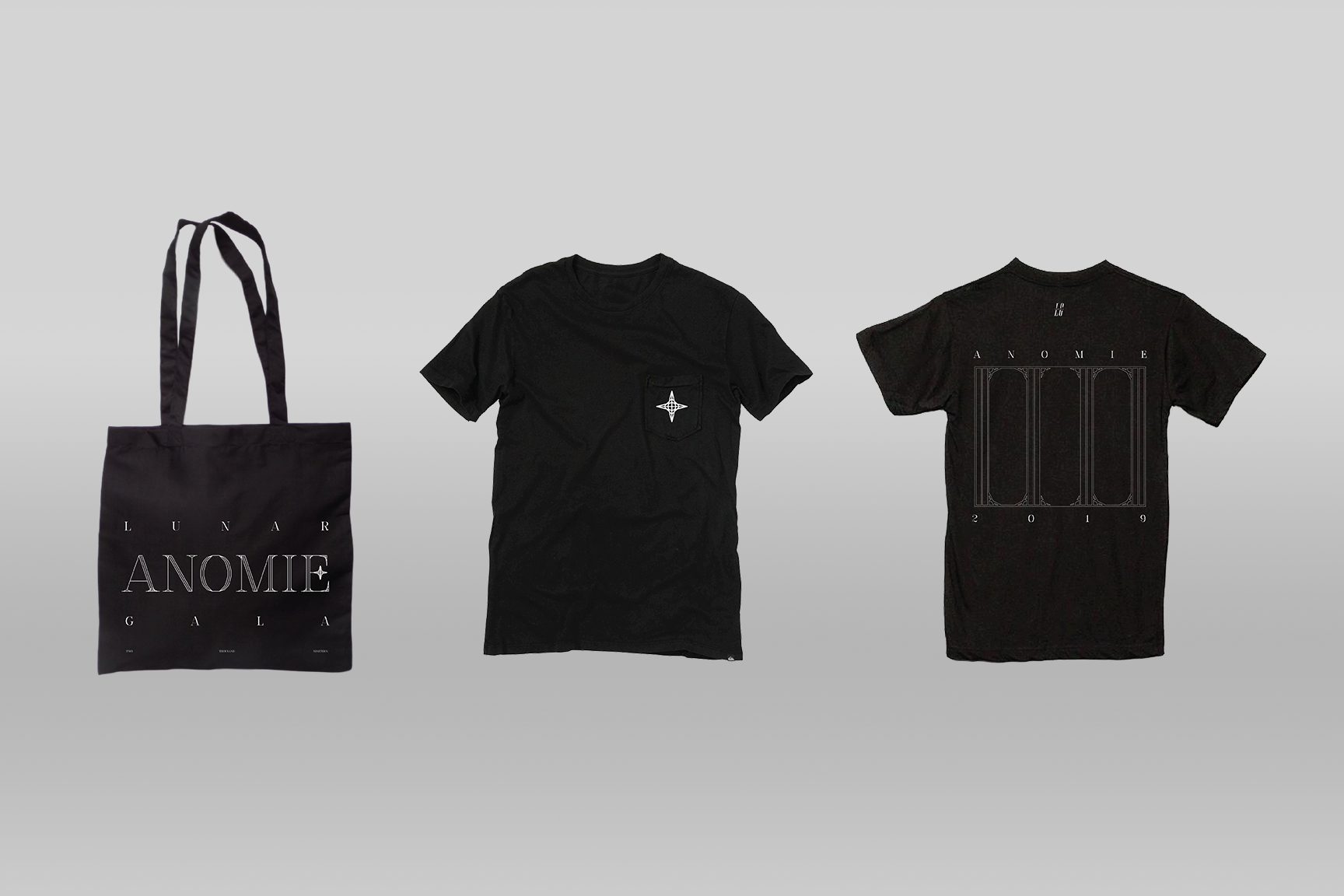 Show Day & much love to the talented and brilliant team!


Watch a live stream of the show here.